Epoxy resins have long been the established choice for resin flooring.  They offer outstanding durability and have excellent abrasion, impact and chemical resistance. Epoxy resin flooring is available in many formats from epoxy coatings, self smoothing epoxy to epoxy screeds.  Each of these are available in anti slip and anti static versions.
Epoxy resin flooring is also available in numerous colours and textures, offering endless decorative possibilities.  
Used extensively throughout the industrial environment epoxy resin flooring is increasingly being specified in both the commercial and residential environment.
Epoxy Resin will not only protect and seal surfaces, but will also help to provide a safe and enhanced working environment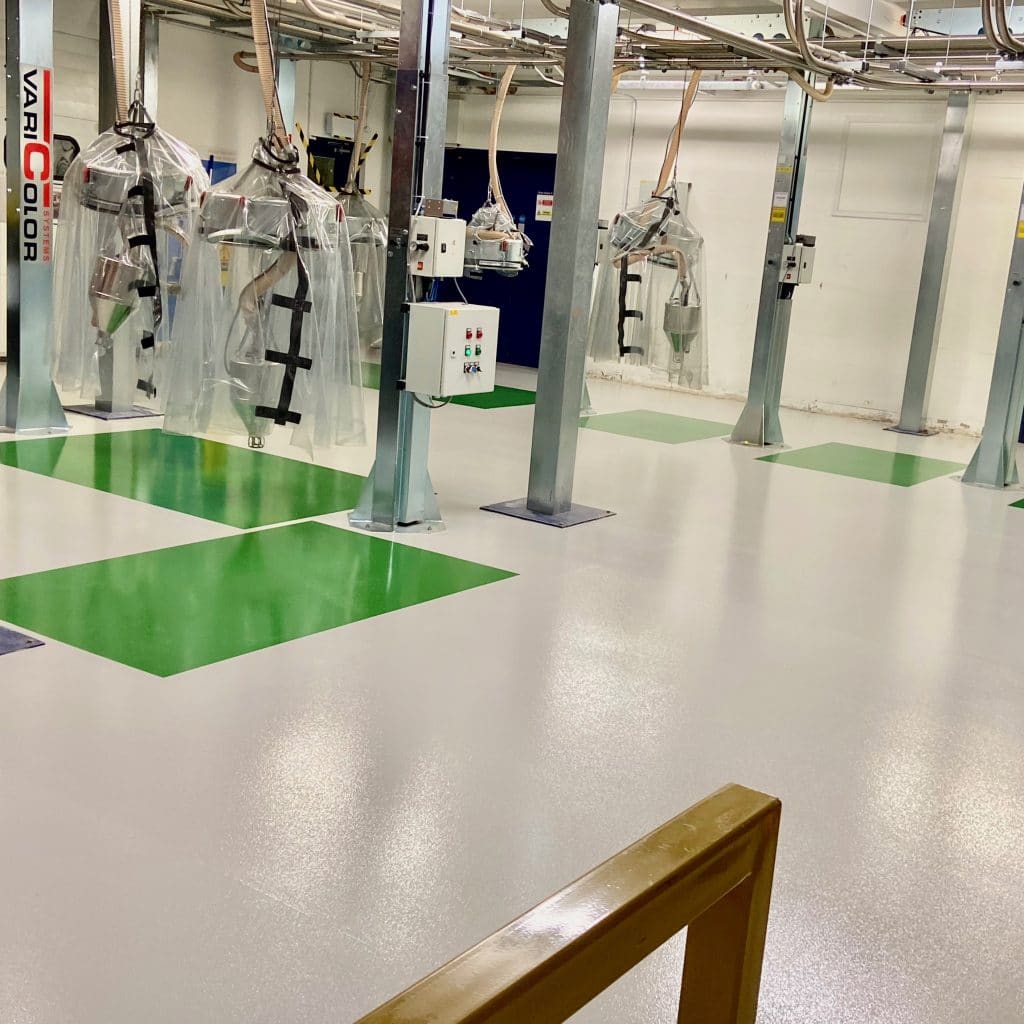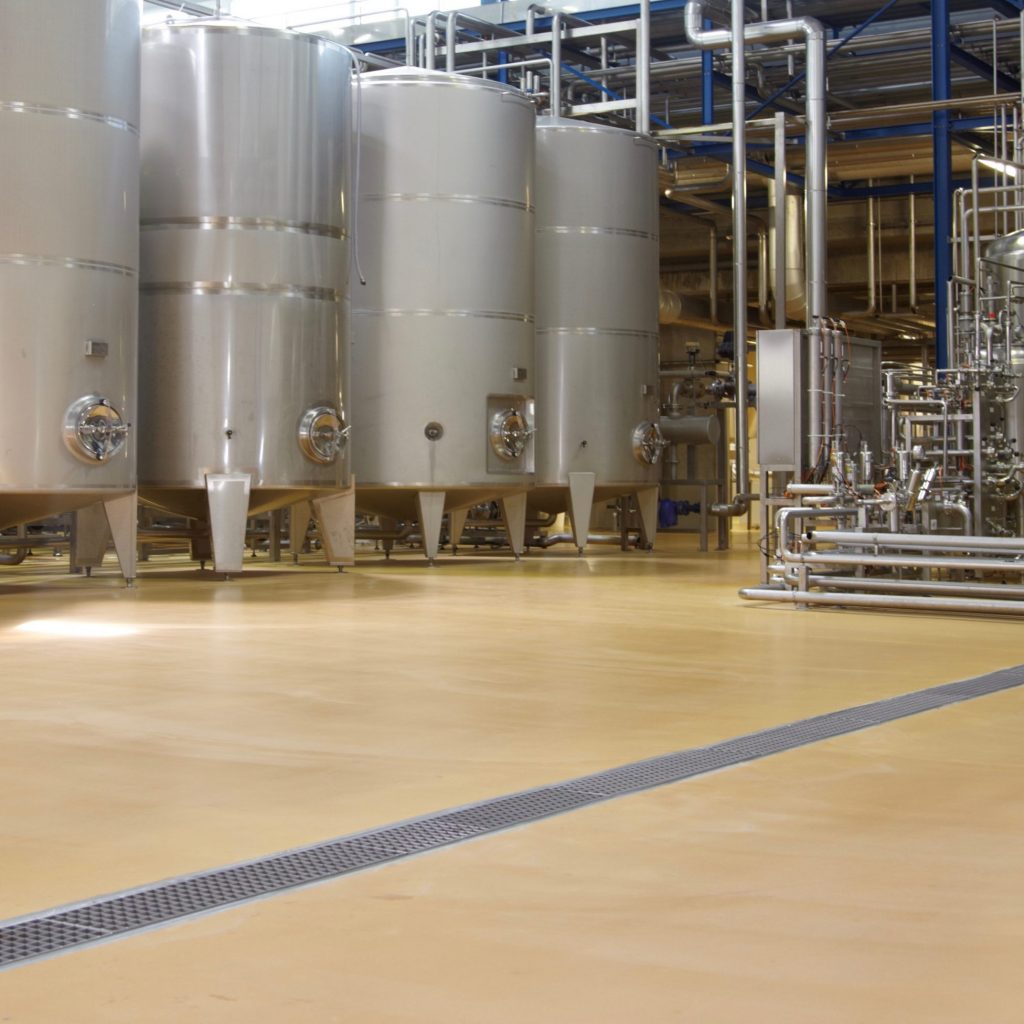 polyurethane resin flooring
Polyurethane resins are the preferred choice for industries that carry out wet processing and in particular the food and drink industry. 
Polyurethane floor screeds are hand trowel finished and offer the highest order of durability. They have an impervious chemical resistant surface that has excellent slip resistance, both when wet and dry. They are totally non-porous, non-taint and fully approved by the Camden and Chorleywood Food Research Association.  This makes polyurethane resin flooring the perfect solution and industry standard flooring for the food, drink and pharmaceutical industries.
We have successfully installed thousands of metres of this type of product over the last 25 years, still performing as well today as when original installed
An additional service provided by Duraflor is the installation of stainless steel linear drainage.
With increasing demands on providing clean hygienic working areas, resin flooring and linear drainage has increasingly become both a requirement, and solution in many environments.
Generally we install a modular channel system from ACO Drainage. This is a fully tested stainless steel drainage system suitable for most applications. Manufactured in corrosion resistant 304 grade austenitic stainless steel with a 316 grade option, these products offer outstanding performance and longevity is assured.
Where ACO is not suitable we can also offer a bespoke solution. We also install stainless steel inspection covers and individual gullies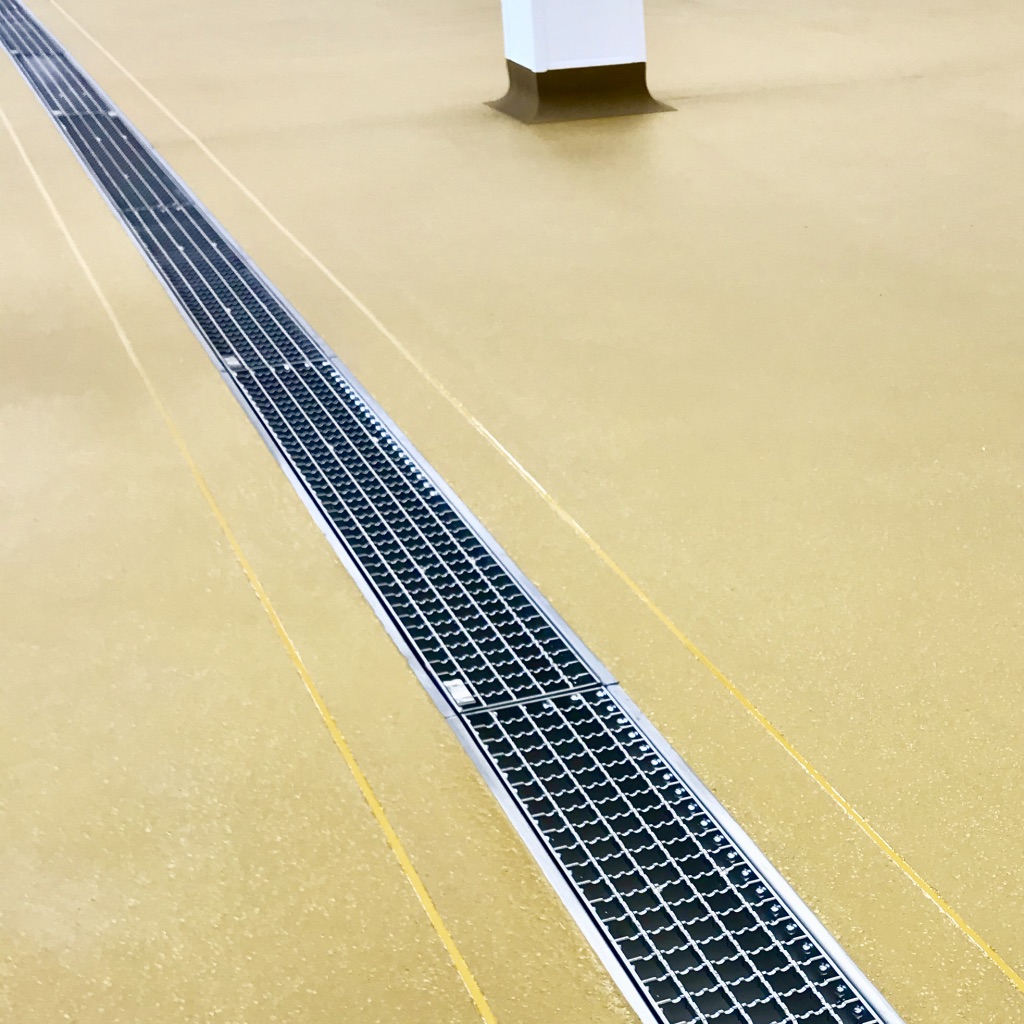 Frequently asked questions